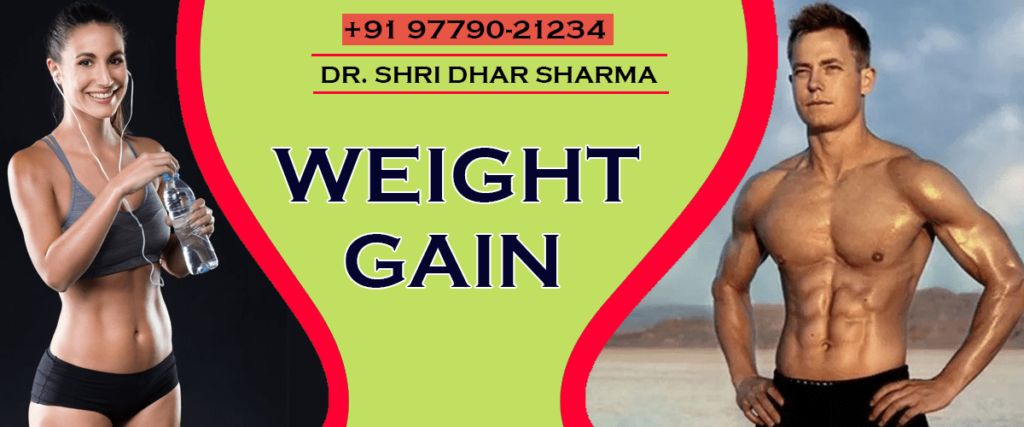 Weight Gain Specialist Doctor In India
Dr. Shridhar Sharma is the Best Weight Gain Specialist Doctor In Jalandhar. Under Weight is the physical as well as a cosmetic problem. As Seen In Day To Day Practice There Are Persons Who Are Medically Fit But Are Physically Underweight And On Other Hand There Are Persons Who Are Under Weight Due To Some Medical Problems we Have An Ayurvedic Formulated Herbal Product Developed By Us Since 45 Yrs Ago,
Weight Gain Treatment In India
Weight Gain Treatment in India Is Possible now with the help of Dr. Shridhar Sharma Medicine, We Are Dispensing This Medicine From Last 45 Yrs With Grand Success Rate.
THERE ARE THREE TYPES OF PERSONS WHO ARE UNDER WEIGHT
1.appitite Is Not Good
2. Appitite Is Good But Digestion Power Is Weak
3.appitite And Digestion Both Are Good But Still A Person Is Not Gaining Weight Inspite Of Excellent Dietour Ayurvedic Formulated Product Isappitizer,digestive And Above All Promotes Assmilation( Help To Show The Positive Effect Of Diet On Your Body)only You Have To Take Good And Healthy Diet With This Product
NOTE=HEALTH ONCE GAIN WILL NEVER GET REVERSED
Positive Effects Of Weight Gain Treatment :
The digestive system will start improving and your food will get properly digested, there will be an increase in blood, muscles will start improving, intestines will start functioning properly, your metabolism will start working properly. Ur weight will gradually increase as u continue the course.